Co-operative skills aren't just for co-operatives! We believe that these skills – developed in co-operatives of all kinds – can be useful for any groups of people wishing to work together to solve problems or achieve social goals. Of course we consider the co-operative to be the best model for any kind of enterprise, with social aims at its heart and democratic ownership and control its body – but our aim is to promote co-operative ways of working throughout all sectors of the economy.
Co-operantics Mission
To improve co-operative skills* in co-operatives. To promote and develop cooperative skills throughout all sectors of the economy and sections of society.
*Co-operative skills include communication, running effective meetings, decision-making, coping with conflict, negotiation and team working.
Co-operantics can save you money!
Through learning and practising co-operative skills, workers will be able to reduce workplace tensions and solve conflict, thus saving personnel time and avoiding the need for costly employment tribunals. They will learn how to:
give and receive criticism assertively
cope with the inevitable conflicts that arise and avoid unnecessary conflict
use techniques of principled negotiation
make it easy for new members to participate
Other benefits include meetings that are more decisive and more amicable, leading to decisions people will commit to and won't subvert
How we work:
Our half-day workshops are highly participative and interactive. It's accelerated learning with materials available for download in advance. Topics include communication, meetings and decisions, conflict management, techniques of principled negotiation and team working.
We are experience co-operative support practitioners and can provide a range of co-operative business support services, some of which can be viewed here.
Coaching
We offer coaching for individuals and small groups to explore issues around communications, assertiveness, confrontation and negotiation. Coaching can also be used to support project planning, setting goals, implementation, monitoring and evaluation. Coaching can be face to face or via phone calls and email.
Facilitation
We are often asked to facilitate meetings in co-operatives where there has been a breakdown of communications of some kind, and the co-operative needs someone who will be neutral but who also understands the dynamics of co-operative working. We also facilitate members' days, team-building events and participative planning events.
Downloads
Throughout this website there are free downloads – tools, tips and techniques for improving co-operative working. These will be of special interest to anyone attending a workshop, since they will be able to download and read them beforehand.
Co-operantics is itself a co-operative, so in order to fulfil our mission we will abide by international co-operative principles and values.
We will maintain professional co-operative business advice standards, once they are developed and implemented, indeed we will play our part in developing and agreeing those standards. We will regularly review and update our knowledge, skills and experience, attending CPD events, sharing best practice and encouraging peer learning amongst cooperatives and co-operative business advisers.
We will always respect our clients and act in their best interests, seeking to build capacity rather than developing dependency, whilst recognising that it may be in our clients' interests to utilise our skills rather than acquire those skills themselves.
We will always respect client confidentiality.
Co-operantics members will declare any conflicts of interest where they exist. If a Co-operantics member has ethical concerns with a particular cooperative or sector of the economy, the work will be passed to another member, unless it is in conflict with Co-operative Principles, in which case the work will be declined.
We will at all times abide by Co-operantics Equal Opportunities & Diversity Policy, assessing achievement of goals and targets in an annual review.
We will at all times abide by Co-operantics Environmental policy, assessing achievement of goals and targets in an annual review.
We have a compliments and complaints policy to ensure we gather feedback on our services.
About us
Kate Whittle has been working in the social economy for over 20 years, both in the UK and in the Dominican Republic, where she worked as a volunteer with a federation of co-operatives in the Cibao.
She has worked with co-operatives of all kinds, social enterprises, voluntary organisations and co-operative development agencies. From 1999 to 2004 she was an Associate at the Co-operative College. From 2003 to 2005 she served on the Board of the Phone Co-op. In 2003, together with Bob Cannell and David Dean, Kate founded  Co-operative Business Consultants aiming to promote participative and co-operative management. Together with Nathan Brown and Alex Lawrie of Somerset Co-operative Services, she developed and taught the Understanding Co-operative Enterprise Unit of the ILM accredited VRQ Level 5 training programme for UK co-operative business advisers. Kate also acts as the Internal Verifier for Jim Brown's ILM accredited VRQ Level 5 Certificate and Diploma in Social Enterprise Support. Kate was commissioned by Co-operatives UK to develop and run Co-operative Skills Seminars for UK worker co-ops. Kate designed and taught the Strategic Planning and Managing Change seminar. The training was very well received by some of the UK's largest worker co-ops: Suma, Infinity, Delta-T, Essential Trading and Unicorn Co-operative Grocery.
Kate is the Secretary of GO-OP Co-operative, aiming to be the first co-operatively owned open access train operator in the UK, and a member of The Phone Co-op, Sims Hill CSA, Bristol Credit Union and the Bristol Pound.
Kate says:
"Over the years I have collected masses of useful information, tools and techniques for co-operative working, the sources of which are now lost in the mists of time. Some of the material has been adapted from 'Organisational Issues in Democratically Managed Businesses', a collection of training materials published by ICOM in 1992. (ICOM was the UK federation of worker co-operatives which merged with the Co-operative Union to form Co-operatives UK in 2000). This small collection of tips, tools and techniques for co-operative working is just a start. We will add more materials over time, and we hope that colleagues and clients will contribute to the development of this site.  If you have other materials you think should be available here, please let us know, we'll be happy to acknowledge the source, or send us a link to your website."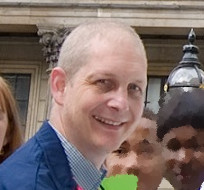 Nathan Brown has been working in the co-operative development sector for over 15 years. His hands on experience as a co-op member includes management roles in a Housing Co-operative, Credit Union, Worker Co-operative, Consortium Co-operative and Multi-Stakeholder Co-operative in addition to participating in various informal music, housing and food collectives since he was a teenager.   Nathan is a Director of Olmec Co-operative CIC, South East Co-operative Support Limited, and is also Secretary of a Society for the Benefit of the Community.  He is still a member of the Phone Co-op, the Co-operative and 2 unincorporated food co-ops and served for 12 years as a voluntary Committee member and Research Officer for a national campaign organisation.  He holds a Certificate in Training Practice (IPD) and Certificate in Social Enterprise Support (ILM)
Nathan says:
"I believe that co-operation is a natural choice for anyone with a bone of social justice or humanity in their body.  As children, on our estate we even formed a sweet buying group with its own street stall (less Rochdale Pioneers and more Bash Street Kids) but that's another story!  The simple, effective, technology of co-operatives can be easily de-railed by competitive behaviours that are nurtured by society – focusing on what makes us different rather than what we hold in common. Co-operantics aims to help people get back on the rails and make their co-op a success."