There've been some changes at Co-operantics. Nathan has moved on to greater things and can now be found at our sister co-op: Culture Co-op . We hope to be able to continue our productive and supportive relationship.  Contact nathan@culture.coop
And I'm delighted to welcome Abbie Kempson as a Co-operantics Associate. Abbie is a member of Unicorn Co-operative Grocery where she has been a member for the past 8 years.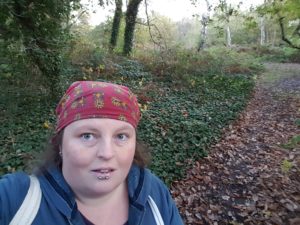 Abbie has 20 years' experience in community organising and worker co-operation. Passionate about co-operative working and building social justice into the heart of our organisations, she has a long-held interest in participatory processes for collective decision making and action, and many years' experience of delivering training in meeting facilitation and consent and consensus decision making.
Abbie is a Certified Sociocracy Trainer and has led on implementing sociocratic governance at Unicorn Grocery worker co-op. She is a founder member of People Support worker co-op, which provides a broad range of advice and support services to co-ops and is also run sociocratically.
Abbie is currently Leader of Sociocracy for All's Co-op Circle. She was drawn to sociocracy by its practical approach to supporting democratic self-governance and its synergy with the core values of co-operation – from the self-help and self-responsibility of organising collectively to actively contribute to solving problems and improving our lives (whether in work, co-housing, activism, community organising), to supporting equality (one member one voice), equity (fairness through meeting the needs of all who engage) and solidarity.
Abbie is keen to share her skills and experience in implementing sociocracy in a large worker co-op with other co-ops. Please get in touch if you would like to book training or mentoring. Or watch this space for details of our next training course.